See on Scoop.it – Greenvalue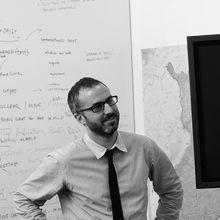 Oh, the smart city. I have "previous" here, over about a decade of writing about the interplay between cities and technology. And particularly, having written about The Street As Platform, and thePersonal Well-Tempered Environment, and The Adaptive City, and about New Songdo City, and "new smokestacks", and how it's easier to crowd-source a revolution than a light-rail system, and so on. And then worked on many projects, which I hope to scribble more about one day here, from Barangaroo to Brickstarter, Masdar to Melbourne.
During this time, what we might call a Urban Intelligence Industrial Complex (led by IBM, Cisco, General Electric, Siemens, Philips et al) has emerged and continues to try to insert itself into urban agendas;  with little success, in comparison to the marketing spend, it must be said. One can imagine a quiet fading away of all those "Smarter Planet" promotional schemes soon, actually.