See on Scoop.it – Greenvalue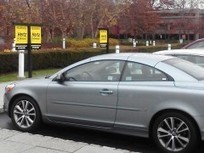 Both Hertz and Avis Budget now have their little ride-sharing subsdiaries to play with, and both are positioning themselves to tap into the business travel market.
Carlo Iacovini's insight:
Le evoluzioni del mercato del car sharing sono ormai all'ordine del giorno. Dopo i tanti modelli di business visti in Europa e America, i grandi player iniziano a contendersi contratti milionari e segnano la strada del "corporate" car sharing. Non più auto private o pubbliche o per universitari. Il futuro del servizio sono le aziende. Ed ecco Hertz on Demand che accresce la propria flotta di 1000 auto dedicate solo al cliente Lufthansa per i propri dipendenti che potranno prenotare le auto (via web o tramite app) nei principali areoporti tedeschi per qualunque tipo di spostamento, per poi rilasciarle in altre location. Un business model specifico per la mobilità aziendale della compagnia aerea, ma sappiamo che il servizio può adattarsi alle diverse esigenze. Anche Zipcar non starà certo a guaradare, in virtù delle recenti sinergie attuabili con il neo- proprietraio AVIS e si attendono controstrategie. Di certo vedremo novità già a breve.
See on skift.com